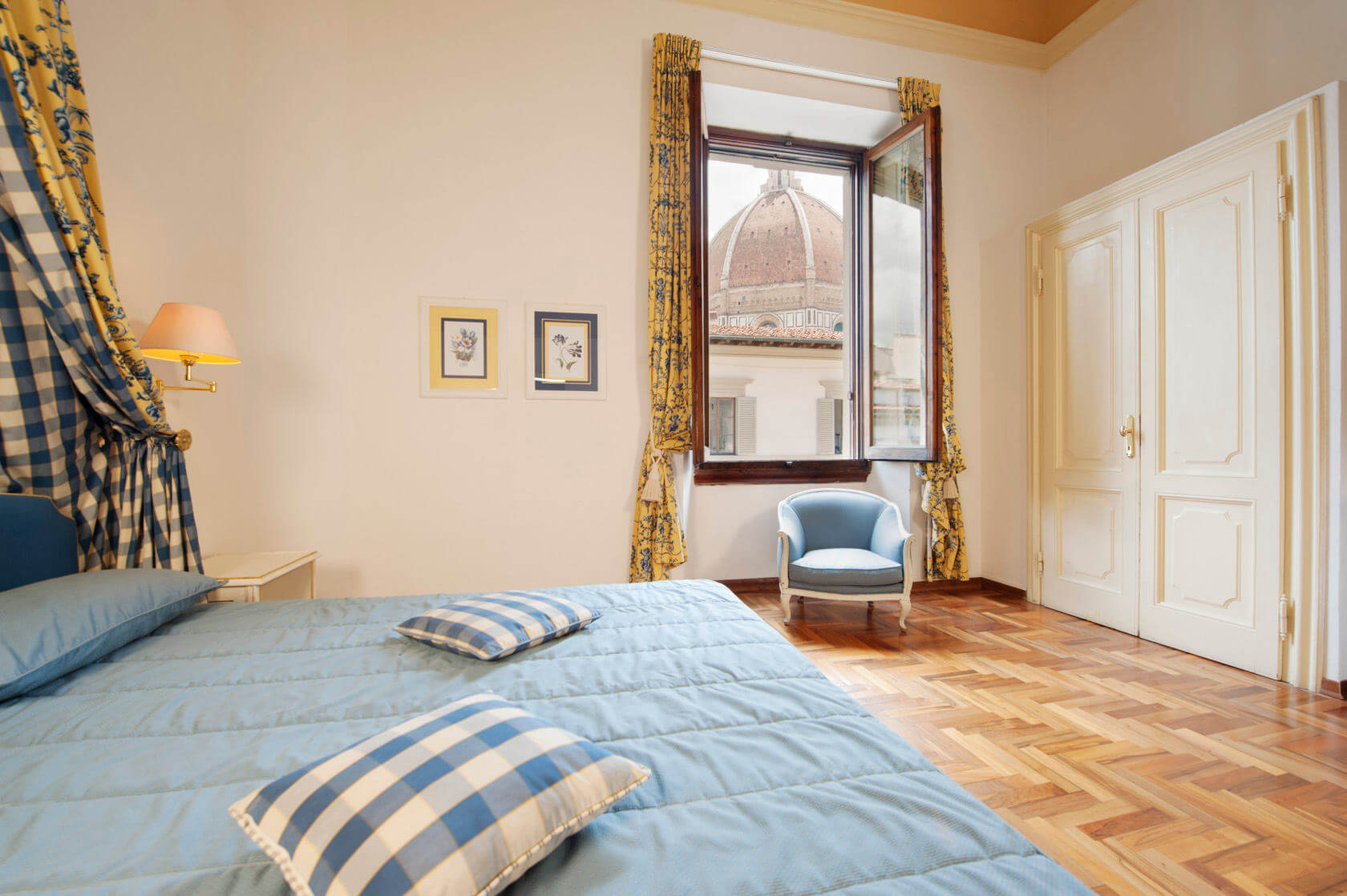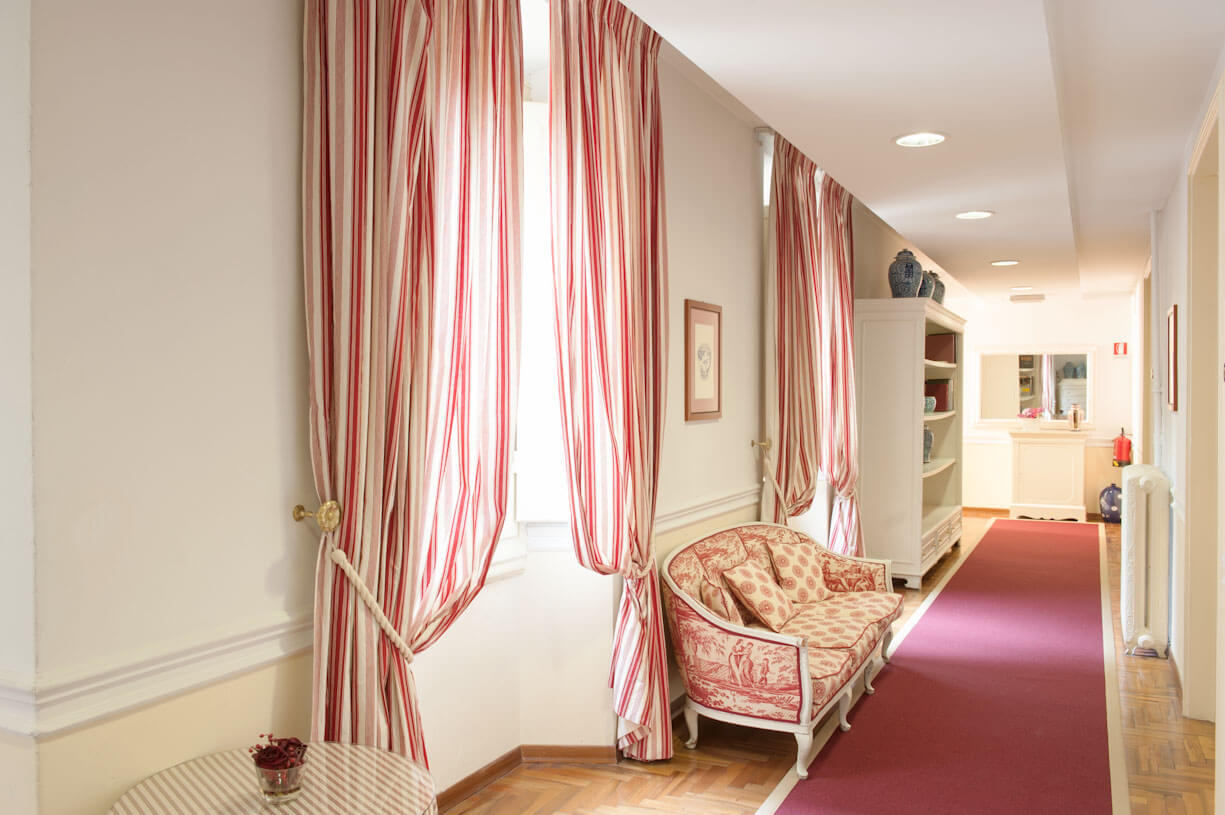 Palazzo Ruspoli
Bed and breakfast Florence Italy

The bed and breakfast Florence Palazzo Ruspoli is an elegant facility set in the heart of the historic center, along Via de' Martelli, a few meters from breathtaking Piazza del Duomo, visible from our rooms and fully accessible by wheelchair.
The privileged position in the heart of the city makes it the ideal location to enjoy the many artistic treasures lying within walking distance: the Uffizi Gallery, the residence of the Canons belonging to the Strozzi family from Mantua to the Arch-brotherhood of Misericordia.
Inside, the atmosphere created by the elegant and refined furnishings transport visitors to a relaxing and princely holiday.
Bed and breakfast Palazzo Ruspoli, cozy rooms in the historic center
Our 15 rooms in Florence Italy are the perfect solution for your Tuscany break, available in four different types, all comfortable and elegant: Deluxe, Superior view, Comfort, and Queen.
Among the services offered from our Bed and Breakfast Duomo View, you can find: multilingual staff, mini bar stocked every day, safe, garage, Wi-Fi internet connection and coffee station.
The reception is open daily from 8am to 11am (check-out time from 8am to 10am) and from 2pm to 6:30 pm (check-in time). Outside these hours you can find help for your needs at the Hotel Brunelleschi, only 400 m away.
The bed and breakfast Florence Palazzo Ruspoli is the ideal place to visit Florence during your next vacation. Try it to believe it!
Our services
Palazzo Ruspoli offers the following services to all of our customers
Unlimited free access to the Internet!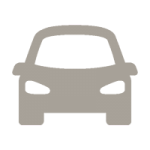 Parking in a nearby garage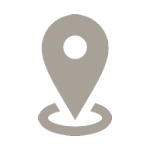 In the heart of the city, a few steps away from the Duomo of Florence
Trasfers available on request
Get into the Heart of Florence
Reserve a room at Palazzo Ruspoli, right now.