5 romantic things in Florence
Florence is surely one of the most beautiful cities in the world: find out your romantic side during the upcoming holiday together
We would not seem too corny but if you think of a holiday for two in the city, we proposes you some of the most romantic things to do in Florence. Maybe even less romantic will be involved by the dream location of the cradle of the Renaissance!
1. The bed and breakfast in Florence Palazzo Ruspoli will be a great starting point and love nest with its spacious rooms with a breathtaking view of the Brunelleschi's Dome. Soak up the atmosphere of the past of the historic Palazzo Ruspoli, located a few meters away from the Duomo of Florence and the Baptistery of San Giovanni as the first point of the list of romantic things in Florence.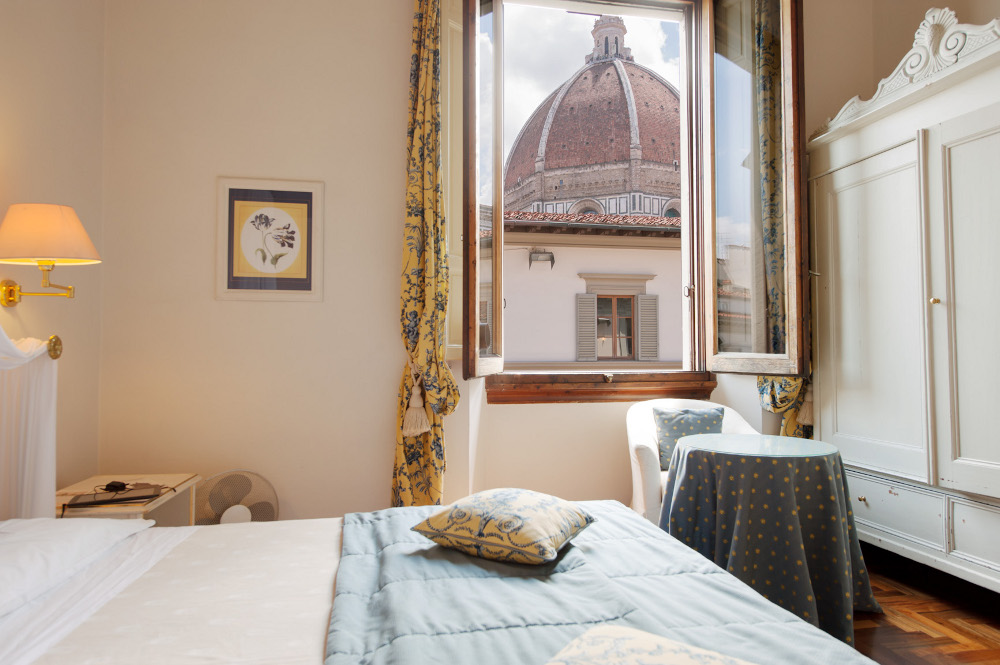 2. After a rich breakfast buffet, enjoy the day starting with a romantic carriage ride. The cabby (driver's cab) will guide you to discover the streets and alleys of the historic centre of Florence, declared a World Heritage Site.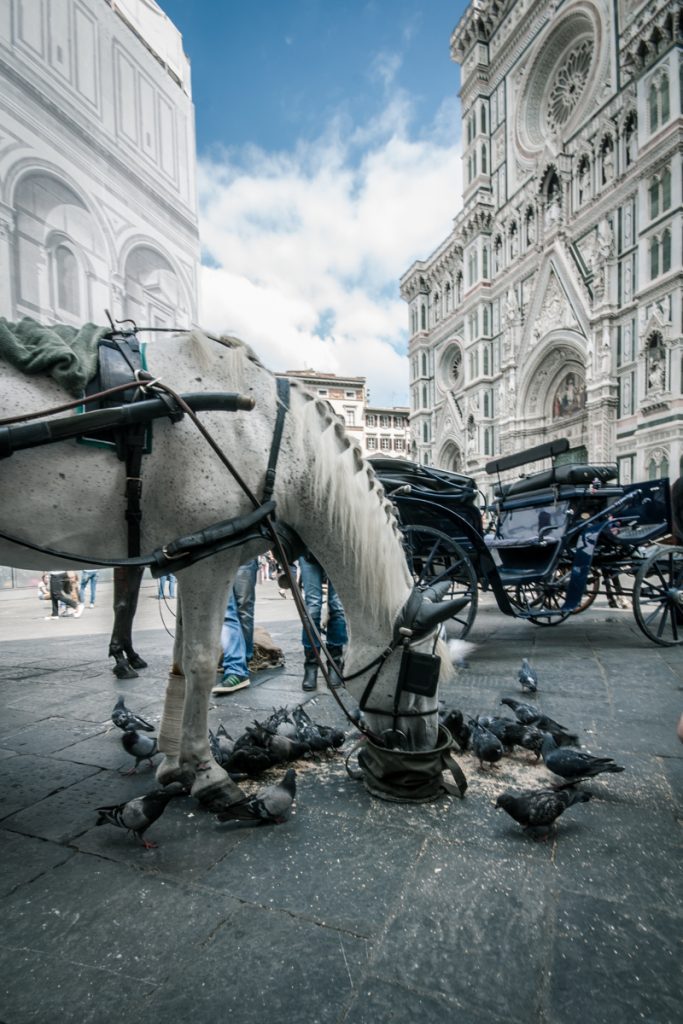 3. Then, go to Ponte Vecchio for a shot to be framed and maybe for a gift to buy in one of the artisan goldsmith shops along the bridge, the only one in Florence not destroyed during the Second World War.
4. Also interesting is a visit at the small church of Santa Margherita dei Cerchi known as the Church of Dante in Via Santa Margherita, where Dante Alighieri met her beloved Beatrice and where today many lovers go to pay homage to the tomb of Beatrice.
5. Another destination for unforgettable shots, and to admire an amazing view of the city is Piazzale Michelangelo, which is at about twenty minutes walk from Ponte Vecchio. Enjoy the exciting sunset from the nicest view of the city.
We wait for you in our bed and breakfast Florence for a dream holiday. Find out offers and promotions directly online or contact us on the phone at 055 2670563, or via email at info@palazzo-ruspoli.it or fill in the following fields. We will reply you as soon as possible.

Other ideas about romantic things in Florence? Stay tuned on this magazine and on social networks!